Warrior Housing Corps
Wayne Law's Warrior Housing Corps ("the Corps") is a community of law students dedicated to addressing housing issues in Detroit and its surrounding areas.  Under the supervision of experienced attorneys from our partner legal service providers, students in the Corps provide critical legal assistance to tenants in housing court, including staffing eviction dockets, conducting client intake, drafting pleadings, negotiating conditional dismissals, and engaging in canvassing and direct outreach.  Students also engage in a professional development series, connecting students to practitioners and advocates in the housing space.
Students interested in joining the Corps may apply directly to our legal service partners as described below.  Applications should be submitted to the partners as soon as possible for the next academic term, and will be reviewed on a rolling basis.
* Students may work as unpaid externs for academic credit through the Public Service Externship program.  This program is only during the Winter and Summer terms.  Students may dedicate volunteer hours toward Wayne Law's Pro Bono Program.
Upcoming Events
Questions
Contact Professor Daniel Ellman, Director of Externships (ellmand@wayne.edu)
Student testimonials
Bailey Geise
"When I first joined the Detroit Eviction Prevention team at Lakeshore Legal Aid, I was skeptical about whether I would find the work interesting and fulfilling because it is such a specific area of law. I thought I would be doing the same thing every day and quickly get tired of it. However, I have had the opposite experience. I have been with the team for a year now and learn something new every week and have become extremely engaged and passionate about the work that we do. Additionally, I spend several hours every week in a courtroom, which has allowed me to become comfortable with court procedures and interacting with judges. Even if I don't stick with housing justice throughout my career, I now have a substantial understanding of how critical housing issues are for vulnerable comminutes and will continue to advocate for affordable, adequate, and secure housing in Detroit and beyond whether it is part of my job or not."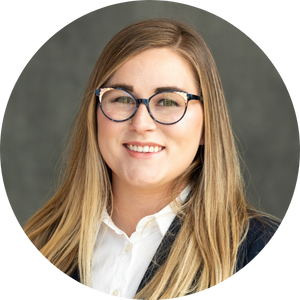 Meghan Hough
"I began working at Lakeshore Legal Aid as a Law Clerk in Winter '22, as part of the Warrior Eviction Defense Corps. Since the beginning, I have been involved in the direct, in-court, supervised representation of clients, and have learned a great deal about the housing crisis in Detroit throughout COVID, and in general. In addition to substantive law, I have had a chance to spend several days in the 36th District Court each week in order to conduct intakes and work directly with the attorneys from Lakeshore Legal Aid. In terms of my role with the Warrior Eviction Defense Corps in general, my interest in housing-related law has been piqued. I never considered housing law prior to the Corps, and in general, never planned to become involved in civil practice. The opportunity that I have had via the Corps and Lakeshore Legal Aid has opened up a range of new possibilities for me and my career going forward, and has allowed me to get involved in real, tangible work in Detroit."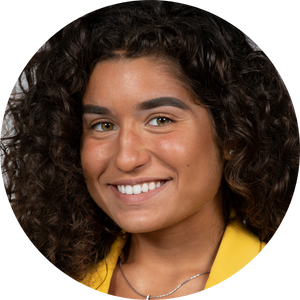 Yvonne Tirakian
"When I began my studies at Wayne Law in 2019, I did not know where I would end up, although I knew that whatever work I did in the future would be serving the public. Working as a law clerk and student attorney for Lakeshore Legal Aid as part of the Warrior Eviction Defense Corps during my last semester of 3L was by far the best experience I ever had. Every day, I went to work knowing that I was truly serving my community. Everyone in the Eviction Diversion Program held the same beliefs and ideologies about what it means to be a public servant. As part of the team, I got to represent clients in court and fight homelessness in Detroit. Everyone deserves to be heard in court, especially when they are facing something as violent as eviction. I loved my work at Lakeshore so much that I accepted a full-time position as a staff attorney following the July 2022 Michigan Bar Exam."
Nichole Van Blaricum
"My involvement with the Warrior Eviction Defense Corps was during the second semester of my 3L year.  I joined the Eviction Defense team at Lakeshore Legal Aid and worked there from Jan. - to May of 2022.  At LLA, I got to practice as a student attorney and help defend people facing eviction.  I did this by helping them get their CERA applications sped up, drafting Conditional Dismissals for opposing counsel and filing them with the 36th District Court, and by representing them in front of the judge during subsequent hearings.  This required learning CERA processes, working with people from other agencies - most notably Wayne Metropolitan Action Agency, and legal drafting skills.  It has profoundly impacted my career - following the Bar Exam, I will be joining the Fair Housing Center of Metropolitan Detroit as a staff attorney and plan to pursue a career in housing law."