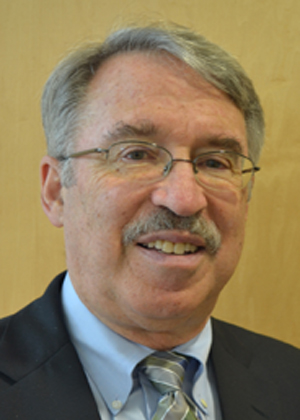 Kenneth Mogill
Biography
Kenneth M. Mogill, a partner in the law firm Mogill, Posner & Cohen, earned his bachelor of arts degree from the University of Michigan in 1968 with distinction in honors political science and his law degree from the University of Michigan Law School in 1971.
Since 2002, he has been an adjunct professor at Wayne State University Law School, where he teaches Professional Responsibility and the Legal Profession and previously taught Criminal Procedure.
He has argued three times in the U.S. Supreme Court (Michigan v Tucker, 417 US 433 (1974); United States v Timmreck, 441 US 780 (1979); and Metrish v Lancaster, 133 SCt 1781 (2013) and has argued many times in the U.S. Court of Appeals for the Sixth Circuit, Michigan Supreme Court and other appellate courts.
He is a fellow of the American College of Trial Lawyers and a fellow of the Michigan Bar Foundation. He is the 2014-15 chairperson of the State Bar of Michigan Committee on Professional Ethics and a member of the American Bar Association Center for Professional Responsibility Committee on Continuing Legal Education. He is president of the board of directors of the Michigan Campaign for Justice and a past president of Criminal Defense Attorneys of Michigan (1990 to 1994).
He is principal author of Examination of Witnesses (Thomson Reuters) and was for many years a co-author of Michigan Criminal Law and Procedure (2d ed) (Thomson Reuters) and Michigan Non-Standard Jury Instructions (Thomson Reuters). He is the author of many articles on various aspects of criminal law and procedure, professional ethics and attorney discipline. He is also a frequent speaker at conferences, seminars and law school classes on subjects related to legal ethics and attorney discipline.
He has for many years been listed in the Martindale-Hubbell Bar Register of Preeminent Lawyers, and he has been listed in Michigan Super Lawyers since 2006 and Best Lawyers since 2010. In 2014, he received a Champion of Justice award from the State Bar of Michigan for his work as co-counsel for the plaintiffs in DeBoer v Snyder, 973 FSupp2d 757 (ED Mi 2014), the case challenging Michigan's exclusion of same-sex couples from the right to marry. In 2007, he was honored by the American Civil Liberties Union of Michigan for his work as a volunteer cooperating attorney. In 2006, he was named co-civil libertarian of the year by the Greater Flint Branch of the ACLU. From 1998 to 2014, he was president of the Board of Trustees of the Waldorf Institute of Southeastern Michigan.
Degrees and Certifications
J.D., University of Michigan Law School
B.A., University of Michigan
Courses Taught
Criminal Procedure I
Criminal Procedure II
Professional Responsibility and the Legal Profession