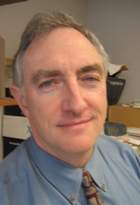 Associate Professor of Law
Room 3401
(313) 577-3969
Vincent Wellman
Biography
Prior to law school, Professor Wellman spent two years at the University of Michigan pursuing graduate studies in philosophy. At Yale, he was a director of the Yale Legislative Service. He then clerked for Judge Robert L. Carter, U. S. District Court, SDNY. He has taught at Wayne Law since 1981 and has written on topics in the philosophy of law (including questions of legal reasoning and the authority of law) and on contracts and sales under Article 2 of the UCC. Most recently he has taught contract drafting and has written on the challenges of drafting contracts.
Degrees and Certifications
J.D., Yale Law School
B.A., Pomona College
Courses Taught
Contracts
Criminal Law
Jurisprudence
Legal Process
Accomplishments
Vincent Wellman

presented his Wayne Law Review article "Michigan's Reception of the Common Law: A Study in Legal Development" at the Michigan Supreme Court Historical Society's annual meeting on April 19.