'Be the Change' inspires Detroit middle school students to pursue careers in law
DETROIT – Middle school students from Detroit's David Ellis Academy visited Wayne State University Law School April 8 to tour the law school and participate in a live debate with the mentorship of lawyers and law students. The debate was part of the hands-on "Be the Change" experience designed by the Black Law Students Association (BLSA) to expose Detroit youth to career opportunities in law.
"'Be the Change' is a pivotal early pipeline program that empowers and inspires Detroit youth to see what their futures can be," said Jamerika Ramsey, BLSA president and a second-year law student. "We aim to show Detroit youth that lawyers can look like them, too."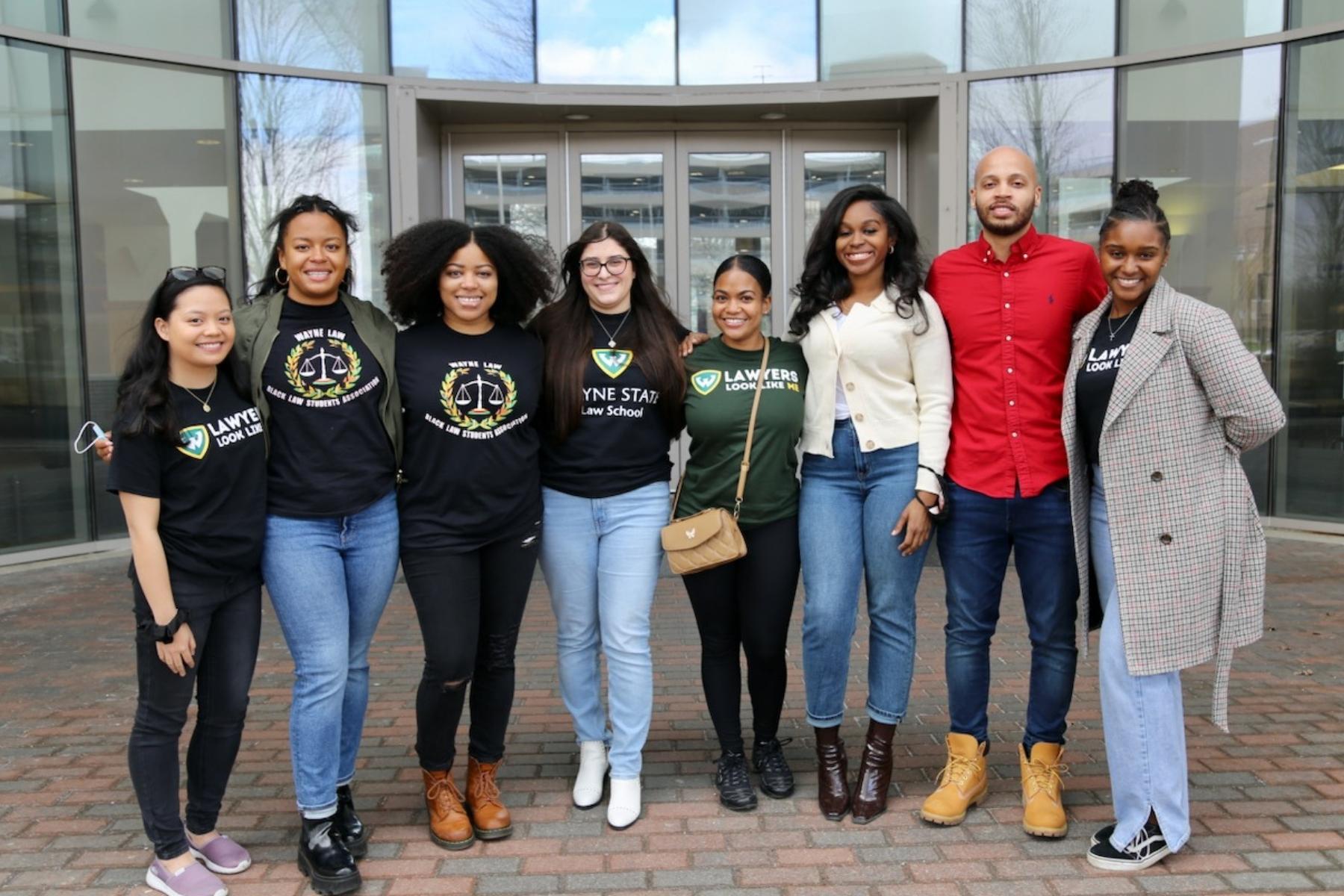 Students had the unique opportunity to enhance their critical thinking skills in a live debate and receive real-time feedback from attorneys and law students.
The debate topics included:
Should the government limit how much time kids can spend online?
When the government legalizes an activity that used to be a crime, should people incarcerated for violating the old law be released?
Should Congress pass a law that bans hair discrimination?
In addition to the live debate, students toured the law school and had a mentorship lunch with lawyers from Michigan law firm Collins Einhorn Farrell P.C., which partnered with BLSA to organize the "Be the Change" event.
"Early pipeline programs are critical to advancing the important diversity goals of the legal profession. It is our privilege as attorneys to participate in initiatives like 'Be the Change' but it is also our responsibility to the profession and our community," said Kellie Howard-Goudy, a partner and the Director of Diversity Equity and Inclusion at Collins Einhorn Farrell P.C. "We appreciate and applaud the Wayne State University Law School BLSA for its sponsorship of this program and we look forward to partnering with them in the future."
Students were also given t-shirts from the Wayne Law Diversity Coalition (WLDC)'s "Lawyers Look Like Me" campaign.
####
Contact: Nikki Taylor-Vargo
nikkitv@wayne.edu