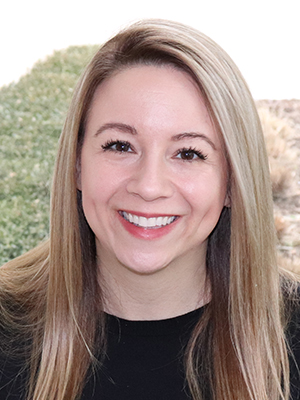 Director of Employer Development
Suite 1265
(313) 577-8038
Tishia Browning
Biography
Tishia Browning joined Career Services in June 2016 as director of employer development. She specializes in employer outreach and advises students seeking employment within law firms and the corporate sector.
Prior to joining Wayne Law, Browning worked for JD Advising LLC, where she counseled and tutored law students from throughout the nation and worked closely with recent graduates from a variety of law schools to prepare them for the Michigan Bar Exam. Previously, she practiced commercial litigation at Mantese Honigman.
Browning graduated cum laude from Wayne State University Law School, where she received the Gold Key Certificate. While in law school, Browning was a member of Wayne Law Review and served on the Board of Directors for the Free Legal Aid Clinic. Upon graduation, Browning was elected to the Order of the Coif. Browning also holds a bachelor of arts degree from the University of Michigan-Dearborn, where she graduated with high distinction.
Browning regularly contributes blog posts on professional development and other topics of law student interest to JD Advising LLC. She is also on the Detroit Bar Association board of directors.
Degrees and Certifications
J.D., Wayne State University Law School
B.A., University of Michigan-Dearborn
Selected Publications
Guiding New Associates Through the Job Offer: For Small- to Mid-Size Firms, Detroit Lawyer Magazine: Career Corner, April – May 2019 Edition
Networking and the Tips I've Learned from the Most Charming People I've Met, Detroit Lawyer Magazine: Career Corner, January – February 2019 Edition
Framing Individual Interactions to Instill Professionalism in Students, NALP Bulletin, January 2019, submitted on behalf of NALP Newer Professionals Section
Opening the Interview Door with an Effective Legal Résumer, Detroit Lawyer Magazine: Career Corner, September – October 2018 Edition
Helping Millennials Succeed, Detroit Lawyer Magazine: Career Corner, July – August 2018 Edition
Timeless Interview Wisdom, Detroit Lawyer Magazine: Career Corner, May – June 2018 Edition
Helping Students with Public-Interest Leaning Resumes Prepare for OCI, NALP Bulletin, March 2017, submitted on behalf of NALP Newer Professionals Section