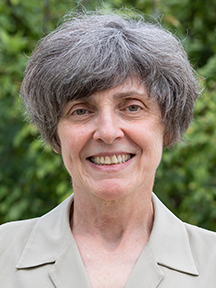 Director of the Arthur Neef Law Library
Arthur Neef Law Library
(313) 577-6166
(313) 577-5498 (fax)
Virginia Thomas
Biography
Thomas joins Wayne Law and the Wayne State University Library System with over 30 years of experience working in law libraries, most recently as Law Library and Information Technology director at the University of Cincinnati College of Law, where she also served as an adjunct law professor.  Previously, Thomas held positions at the University of Miami School of Law, Loyola University of Chicago School of Law and the Chicago-Kent College of Law at the Illinois Institute of Technology.
Thomas received a B.A. in philosophy and German language and literature from DePaul University, an M.B.A. and J.D. from the Illinois Institute of Technology, and an A.M. in library science from the University of Chicago. She has taught, lectured and coordinated instructional support in law and is currently developing a course in empirical legal research. The author of numerous publications and presentations, Thomas is active in professional and community service activities and organizations.
As the director of the Neef Law Library, Thomas is now responsible for overseeing one of the nation's 40 largest legal collections. Thomas succeeds Georgia Clark, who retired from Wayne State after serving over 30 years as the director of the Law Library.
Selected Publications
Boundaries and Borders: Michigan's Early Legal History in the U.S. Congressional Serial Set, Michigan Bar Journal, 50 (June 2016). 
UELMA: The Uniform Electronic Legal Material Act, (with Marlene Coir), Michigan Bar Journal, 50 (October 2014).
Researching Environmental Justice: A Conversation, Michigan Bar Journal, 56 (September 2014).
Accomplishments