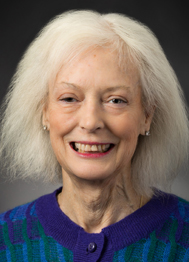 Professor of Law
Room 3339
(313) 577-3214
Erica Beecher-Monas
Biography
Professor Erica Beecher-Monas taught at the University of Arkansas at Little Rock School of Law from 1996 until 2005. Her areas of expertise include corporations and evidence. She has been a visiting professor at Florida State University College of Law and at the University of Miami School of Law.
Her work includes articles on the Enron case and on law and science. Her current work-in-progress is Heuristics and Biases: Evaluating Validity in Behavioral Decision Theory. She has presented papers at conferences across the United States, in Canada, Hungary, and in Austria.
Beecher-Monas received her undergraduate degree in biology from Florida International University, and a master of science degree in anatomy and biochemistry from the University of Miami. She is a magna cum laude graduate of the University of Miami School of Law (1988) and earned an LL.M. in 1995 and J.S.D. in 2001, both from Columbia School of Law. Prior to beginning her teaching career, she worked as a litigation associate at Fried Frank Harris Shriver and Jacobson in New York City.
Degrees and Certifications
J.S.D., LL.M., Columbia Law School
J.D., University of Miami School of Law
M.S., University of Miami
B.S., Florida International University
Selected Publications
"Lost in Translation: Statistical Inference in Court," Arizona State Law Journal (2014) 1057.
"Teaching Genomics and Law by Exploring Genetic Predictions of Future Dangerousness: Is there a Blueprint for Violence?" in The Human Genome Project in College Curriculum: Ethical Issues and Practical Strategies ( Lebanon, NH: University Press of New England, 2008).
"Marrying Diversity and Independence in the Boardroom: Just How Far Have You Come, Baby?" Oregon Law Review (2007).
"Genetic Predictions of Future Dangerousness: Is there a Blueprint for Violence?" with Edgar Garcia-Rill, Law and Contemporary Problems 69 (2006): 301.
"Corporate Governance in the Wake of Enron: An Examination of the Audit Committee Solution to Corporate Fraud," Administrative Law Review 55 (2003): 357.
"Danger at the Edge of Chaos: Predicting Violent Behavior in a Post-Daubert World," with Edgar Garcia-Rill, Cardozo Law Review 24 (2003): 1845.
"The Epistemology of Prediction: Future Dangerousness Testimony and Intellectual Due Process," Washington and Lee Law Review 60 (2003): 353
"Enron, Epistemology, and Accountability: Regulating in a Global Economy," Indiana Law Review 37 (2003): 141.
"Heuristics, Biases, and the Importance of Gatekeeping," Michigan State Law Review (2003): 987.
"Pandora's Box," Cardozo Law Review 23 (2002): 1811.
"Domestic Violence: Competing Conceptions of Equality in the Law of Evidence," Loyola Law Review 47 (2001): 81.
"Gatekeeping Stress: The Science and Admissibility of Post-Traumatic Stress Disorder," with Edgar Garcia-Rill, The Journal of Appellate Practice and Process 24 (2001): 9.
"The Heuristics of Intellectual Due Process: A Primer for Triers of Science," New York University Law Review 75 (2000): 1563.
" The Law and the Brain: Judging Scientific Evidence of Intent," with Edgar Garcia-Rill, The Journal of Appellate Practice and Process 1, (1999): 243.
"A Ray of Light For Judges Blinded by Science: Triers of Science and Intellectual Due Process," Georgia Law Review 33 (1999): 1047.
Blinded by Science: How Judges Avoid the Science in Scientific Evidence, Temple Law Review 71 (1998): 55.
"Comment, The Seventh Amendment Right to Jury Trial in Civil Penalties Actions: A Post-Tull Examination of the Insider Trading Sanctions Act of 1984," University of Miami Law Review 43 (1988): 361.
"United States v. Tull: The Right to Jury Trial Under the Clean Water Act," University of Miami Law Review 41 (1987): 665.
Books
Evaluating Scientific Evidence: An Interdisciplinary Framework for Intellectual Due Process (Cambridge University Press, 1st edition) November 30, 2006 Paperback: 272 pages, ISBN: 052167655X

Scientific evidence is crucial in a burgeoning number of litigated cases, legislative enactments, regulatory decisions, and scholarly arguments. Yet the mechanisms for evaluating scientific evidence are often less than ideal. Evaluating Scientific Evidence explores the question of what counts as scientific knowledge, a question that has become a focus of heated courtroom and scholarly debate, not only in the United States, but in other common law countries such as the United Kingdom, Canada and Australia.