Winter 2021 In-House Moot Court Competition
Wayne Law students virtually competed in the Fall Moot Court In-House Competition Saturday, March 6. Second-year students Abigail Hester and Sarah LaSata were named the winners of the competition, and third-year student Ben VanBarr and second-year student Emily VanBarr were the runners-up.
Hester received the first place Oralist Award, second-year student Zachary Ulewicz was awarded second place, and second-year student Aleanna Siacon was awarded third place.
The following student competitors received a Most Improved Award: Lindsey LaForest, John Degnore, James Johnson and Zachary Ulewicz.
The final rounds of the competition were judged by Professor Jonathan Weinberg, Justice Megan Cavanagh '00, and Judge David Allen.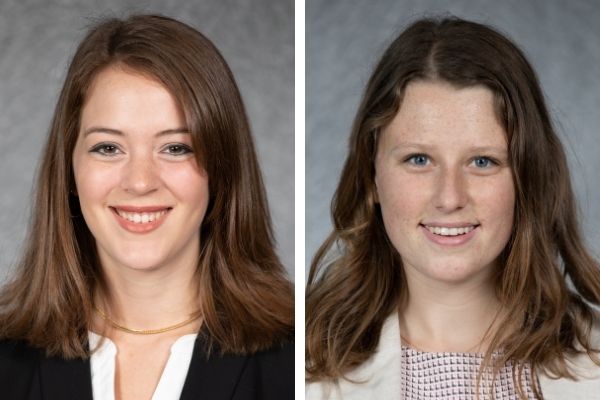 Assets