Wayne Law to honor 6 at Treasure of Detroit event April 21
DETROIT "" Wayne State University Law School will honor six individuals at the 2016 Treasure of Detroit on Thursday, April 21. This annual event recognizes those who have made a lasting contribution to the practice of law.
Treasure of Detroit honorees are:
Patricia M. Nemeth, Wayne Law Class of 1984 (J.D.) and 1990 (LL.M.), founder of Nemeth Law PC in Detroit
John R. Roth, Wayne Law Class of 1985 (J.D.), inspector general of the U.S. Department of Homeland Security
Kathleen Wilson-Thompson, Wayne Law Class of 1982 (J.D.) and 1996 (LL.M.), executive vice president and global chief human resources officer for Walgreens Boots Alliance Inc. in Deerfield, Ill.
Justice Brian K. Zahra, Wayne State University Class of 1984 (B.A.), Michigan Supreme Court
Wayne Law also will present two additional awards at the Treasure of Detroit. Barbara Klarman, Wayne Law Class of 1964 (J.D.), who is retired from private practice, will receive the Honorary Order of the Coif Award. Associate Professor Susan Cancelosi will receive the Donald H. Gordon Award for Excellence in Teaching.
The inaugural members of Wayne Law's Miller Family Alumni Wall of Fame also will be announced at Treasure of Detroit.
The Treasure of Detroit is Wayne Law's premiere event to honor the brightest lights in the legal profession and to celebrate the growth and success of the law school. This year's event again features a strolling buffet, live music and a cash bar.
The event will be from 5:30 to 8:30 p.m. at the Gem Theatre, 333 Madison St., Detroit. Tickets are free, but registration is required. Register by Friday, April 8 at law.wayne.edu/treasure2016 or by calling 313-577-0300.
About this year's honorees:
Patricia M. Nemeth founded Nemeth Law as a solo practitioner in 1992. The firm is the largest woman-owned law firm in Michigan to exclusively represent management in the prevention, resolution and litigation of labor and employment disputes. Nemeth specializes in labor and employment law, serving as a mediator, arbitrator, litigator, consultant and negotiator.
Nemeth has been named to Best Lawyers in America in the areas of labor and employment, one of the top 50 Women Super Lawyers in Michigan and one of the top 25 Women Business Leaders in Michigan by Super Lawyers. In 2009, she was named one of the 25 "Leaders in the Law" by Michigan Lawyers Weekly and was honored with Wayne State University's Most Distinguished Alumni Award. In 2008, Inforum named her one of the 100 most influential women in southeastern Michigan. She is an American Bar Association Foundation fellow and a fellow of the Litigation Counsel of America.
She regularly presents labor and employment seminars to industry and association audiences and makes television and radio appearances discussing topical labor and employment issues. She is a prolific writer of legal blogs and articles.
Nemeth is passionate about helping children succeed and is active in youth-focused nonprofits, including Mosaic Youth Theatre of Detroit and Vista Maria.
She earned a bachelor of arts degree from the University of Michigan "" Ann Arbor.
John R. Roth has served as inspector general for the Department of Homeland Security since 2014. From 2012 until 2014, he was director of the Office of Criminal Investigations at the Food and Drug Administration.
Previously, Roth had a 25-year career as a federal prosecutor, including serving as assistant U.S. attorney for the Eastern District of Michigan, chief of the narcotics section at the U.S. Attorney's Office for the Southern District of Florida, section chief at the Department of Justice Criminal Division for the Narcotic and Dangerous Drugs Section and the Asset Forfeiture and Money Laundering Section, assistant U.S. attorney for the District of Columbia and chief of that office's Fraud and Public Corruption section, deputy assistant attorney general for the Criminal Division, chief of staff to the deputy attorney general and the Department of Justice's lead representative on the Paris-based Financial Action Task Force.
Roth served as senior counsel and team leader for the 9/11 Commission and helped to write a section on terrorist financing for the commission's final report.
He earned his bachelor of arts degree from Wayne State University.
Kathleen Wilson-Thompson is executive vice president and global chief human resources officer for Walgreens Boots Alliance.
She joined Walgreen Co. in 2010 as senior vice president and chief human resources officer. Previously, she was senior vice president of global human resources for Kellogg's. She also worked as vice president and staff counsel of litigation and banking law for Michigan National Corp. in Farmington Hills.
Wilson-Thompson serves on the boards of Vulcan Materials Co., NAACP Foundation, The Chicago Children's Choir, The Alumni Association of the University of Michigan and Skills for Chicagoland's Future. She is a member of the National Advisory Board of the National Civil Rights Museum. She was named by Black Enterprise magazine in 2012 as one of its "Top 100 Most Powerful Executives in Corporate America" and in 2015 as among its "50 Most Powerful Women in Corporate America."
She earned a bachelor's degree in English from the University of Michigan "" Ann Arbor.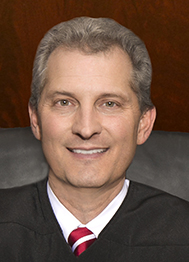 Brian K. Zahra was appointed to the Michigan Supreme Court in 2011 and subsequently elected in 2012 and re-elected in 2014.
Upon graduation from the University of Detroit School of Law, he served as law clerk to U.S. District Judge Lawrence P. Zatkoff before joining and eventually becoming a partner in the law firm of Dickinson Wright Moon Van Dusen & Freeman. He was appointed to Wayne County Circuit Court in 1994 and the Michigan Court of Appeals in 1998. From December 2005 to January 2007, he served as chief judge pro tem for the Court of Appeals.
He is a senior fellow of law and public policy at the University of Michigan-Dearborn, where he lectures on American constitutional law, civil rights and liberties, and American judicial process. He is also an adjunct faculty member at the Michigan State University College of Law.
Zahra has been active with Boys and Girls Clubs, Kiwanis Club, Novi Youth Hockey Association and Knights of Columbus. He is a member of the Advisory Board to the Michigan chapter of the Federalist Society.
He earned his undergraduate degree in 1984 from Wayne State University.
Barbara Klarman retired in 2007 after 30 years in private practice, where she focused on real estate and commercial law.
She previously served as an assistant dean at Wayne Law, where she was responsible for opening and managing the law school's first alumni affairs and development office. Her career also includes serving as independent consultant/coordinator to attorneys handling complex litigation; clerking for Judge Wade H. McCree Jr. and Judge Thaddeus M. Machrowicz, both of the U.S. District Court for the Eastern District of Michigan; and working as a staff attorney for the National Labor Relations Board Region 7 in Detroit.
Klarman earned her bachelor of arts degree in music from Barnard College and her master of arts degree in musicology from Columbia University.
In 2015, she established the Barbara Klarman Endowed Scholarship to recognize scholastic achievement, encourage continued progress and provide financial assistance to Wayne Law students.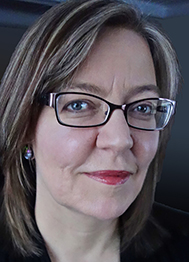 Associate Professor Susan Cancelosi teaches elder law and employee benefits, as well as trusts and decedents' estates. She focuses her research on elder law and retiree benefits, with particular attention to the interaction of the Medicare system with employment-based retiree health benefits.
Before joining the Wayne Law faculty, Cancelosi was a research professor with the Health Law & Policy Institute at the University of Houston Law Center, where she focused primarily on research into various health care finance issues and taught both employee benefits and elder law. Previously, she was a director in Tax & Legal Consulting Services for Buck Consultants, a national human resources consulting firm. Before joining Buck, Cancelosi worked as a manager with Deloitte & Touche in its employee benefits consulting practice. She began her legal career as an employee benefits attorney with Jones Day Reavis & Pogue, later joining the benefits practice at Taft Stettinius & Hollister in Cincinnati. She also served for several years as assistant general counsel for The Associates, a large publicly traded finance company based in Dallas.
Cancelosi earned a bachelor's degree in history and bachelor of business administration degree in marketing from Southern Methodist University. She graduated from Cornell Law School and holds a master of laws degree in health law from the University of Houston Law Center.
Photos:
Patricia M. Nemeth
John R. Roth
Kathleen Wilson-Thompson
Brian K. Zahra
Barbara Klarman
Susan Cancelosi