Wayne Law students elect Student Board of Governors for 2019-20
DETROIT - Wayne State University Law School's Student Bar Association Board of Governors announces its 2019-20 executive board, elected by the entire student body, and representatives elected by each class.
Executive Board
President Kelley Donnelly
Vice President Gabriela Grimaldi
Secretary Alex Fuller
Treasurer Simran Dhillon
Student Senate Representative Christina Woodward
American Bar Association Representative Lauren Ayoub
Governors
Second-year Day Governors Christian Leeka and Matthew Ryder
Second-year Evening Governor Shirley Rivas
Third-year Day Governors Erin Butler and Benjamin Goldstein
Third-year Evening Governor Hyunjin (Gene) Cho
Governors at Large: Hend Alhakam, Jackson Buday, Francesca Cusumano, Jordan Ewald, Mazen Hajali, James Johnson, Ryan Kain, Elizabeth Kellogg, Daniel Relle, Alexis Smith, Phillip Wandyez
First-year representatives will be elected in the fall.
The Wayne Law Student Bar Association Board of Governors appoints law students to serve on several student-faculty committees, sponsors Law School apparel sales and organizes school-wide and social charitable activities.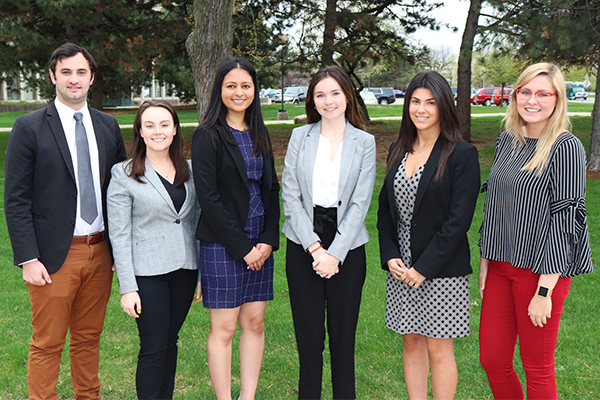 # # #
Contact: Kaylee Place
Phone: 313-577-4629
Email: kaylee.place@wayne.edu