Wayne Law students awarded prestigious workers' rights fellowship at UAW
DETROIT - Two Wayne State University Law School students were awarded prestigious 2020 Peggy Browning Summer Fellowships.
Rising third-year students Michele Lucas-Narcisse and Samantha Perry are both fellows at United Auto Workers International Union Legal Department in Detroit. They were awarded the fellowships for their commitment to workers' rights through their previous educational, work, volunteer and personal experiences.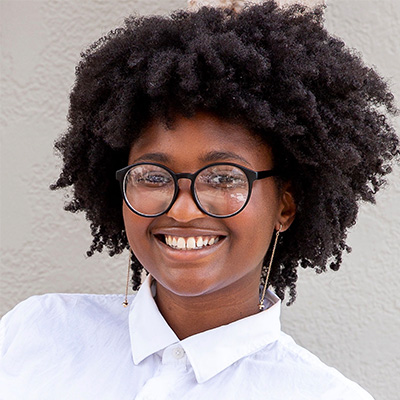 Lucas-Narcisse of Grosse Pointe serves as secretary for Wayne Law's chapter of If/When/How: Lawyering for Reproductive Justice, was treasurer for the Women's Law Caucus and is an active member of the Black Law Student Association. She experienced first-hand her parent's union involvement, and as a first-year law student, she cultivated an interest in public service law. She has interned with the National Labor Relations Board office in Detroit and with DTE Energy in their Labor and Employment group. Lucas-Narcisse hopes to use her law degree and passion to continue supporting workers' rights.
"I am so grateful to be a Peggy Browning Fellow and represent Wayne State University Law School. Detroit has a rich history with union-side labor law and protecting workers' rights, and I am honored to be a part of this tradition," Lucas-Narcisse said.
Perry of New Boston is the vice president of the Wayne Law chapter of If/When/How. She learned from a young age the important role unions play in protecting the rights of working people from her parents' involvement in the Michigan Education Association as public school teachers. Last summer, Perry interned with the Sugar Law Center for Economic & Social Justice where she had the opportunity to provide legal services to low-income workers.
"I'm honored to have been awarded the Peggy Browning Fellowship. I am very passionate about workers' rights, and my dream is to become a labor and employment attorney on the side of workers," Perry said.
Before the coronavirus pandemic, the fund awarded more than 91 public interest labor law fellowships nationwide – their largest number to date. More than 500 law students applied for the fellowships. According to the fund, they have worked closely with mentor organizations to ensure that all Peggy Browning Fellows are able to complete a fellowship this summer. Until stay-at-home orders are lifted, students and mentor organizations will be working remotely.
The mission of the Peggy Browning Fund is to educate and inspire the next generation of law students to become advocates for workplace justice. It was established in memory of Margaret A. Browning, a prominent labor attorney and member of the National Labor Relations Board.
# # #
Contact: Mary Hiller
Email: maryhiller@wayne.edu
Assets