Tuition and fees, cost of living
International students are encouraged to review information regarding financial aid on the Law School - Office of Student Financial Aid Office website.
Master of Laws (LL.M.) program tuition
Fall 2018
Resident tuition: $1,022.83 per credit hour
Non-resident tuition: $1,122.09 per credit hour
Registration fee: $305.91 per semester
Student service fee: $52.87 per credit hour
Note: Tuition and fees are subject to change without notice by action of the Board of Governors.
Resident tuition is available to Michigan residents and those who qualify for the university's Good Neighbor Program, including residents of Ontario, Canada, or the contiguous counties of Ohio (Fulton, Lucas, Ottawa, and Williams counties).
Cost of living
Michigan is in the Midwest region of the United States. This region consists of 12 states near the Great Lakes, a system of five freshwater lakes. The Midwest region is known for its agriculture, industry, health care and, increasingly, education. This area is an affordable place to live, work and raise a family.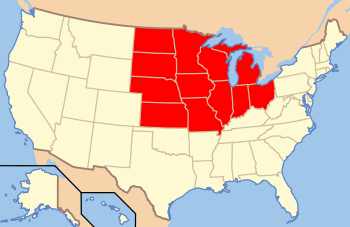 If you are moving to Michigan for the first time, this calculator may help you compare cost of living and prices on every-day items, such as food, clothing, housing, medicine and utilities:
If you are transferring to the Midwest region from within the United States, this calculator provides cost-of-living estimates based on salary.