Oversight scholars
A key objective of the Levin Center at Wayne Law is to foster high-quality oversight investigations by elected officials at the federal, state,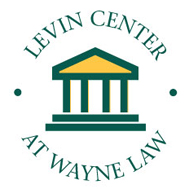 local and international levels. To support that objective, the Levin Center seeks to facilitate and expand scholarly research into issues related to oversight investigations that include, sponsoring academic gatherings, research opportunities and this website. The Levin Center also maintains a listserv for oversight scholars which you can join by sending an email to: levincenter@wayne.edu. 
We hope you find these materials of interest. If you have suggestions for additional ways that the Levin Center can support oversight scholars, contact Elise Bean, Washington co-director of the Levin Center, at the above email address.
Oversight research and datasets
Sen. Carl Levin's Papers, 1938-2015
Levin Center Award for Excellence in Oversight Research
2017 Scholars Roundtable on Congressional Oversight
2018 Oversight Symposium: Congressional Oversight in the 21st Century
2019 Center for Urban Studies Report on Oversight Practices in State Legislatures
2019 Center for Urban Studies Report on Oversight Practices in State Legislatures 
2019 Webinar on Checks and Balances: Best Practices for State Oversight
Conferences and Events 
Wayne Law Review Symposium on Oversight of Technology and Technology in Oversight