Oversight scholars
A key objective of the Levin Center at Wayne Law is to foster high-quality oversight investigations by elected officials at the federal, state,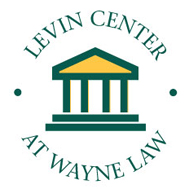 local and international levels. To support that objective, the Levin Center seeks to facilitate and expand scholarly research into issues related to oversight investigations that include, sponsoring academic gatherings, research opportunities and this website. The Levin Center also maintains a listserv for oversight scholars which you can join by sending an email to: levincenter@wayne.edu. 
We hope you find these materials of interest. If you have suggestions for additional ways that the Levin Center can support oversight scholars, contact Elise Bean, Washington co-director of the Levin Center, at the above email address.
2017 Scholars Roundtable on Congressional Oversight
Oversight research and datasets
Levin Center Award for Excellence in Oversight Research
2019 Center for Urban Studies Report on Oversight Practices in State Legislatures
Daniel Carpenter
Allie S. Freed Professor of Government, Harvard University
Discussing the Scholars Roundtable on Congressional Oversight presented by the Levin Center at Wayne Law
Daniel Carpenter
"Congressional oversight of the executive branch is more important than ever and is a bipartisan priority and responsibility of Congress, no matter who the president or what his party. The Levin Center put on a fantastic and stimulating conference that gave me faith that the nation's top minds in law and political science will be energetically studying this theme in the years to come. Bravo to Wayne State Law School and to the Levin Center for launching this critical initiative."