Events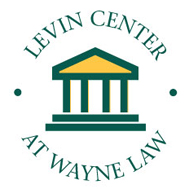 Upcoming Events
March 10-12 - 12.00 p.m. EST: Journal of Law in Society symposium entitled: "Opioid Paradigms: How Crisis can Inform Change". Register Here.
April 9 - 11.00 a.m. EST: Panel Discussion entitled "Corrections and Re-Entry: legislative and community efforts for a successful transition" - presented by the Levin Center at Wayne Law and WSU Department of Criminology and Criminal Justice. 
April 15 - 12.00 p.m. EST:  Spring 2021 Levin Center Career Panel entitled "Career Paths in State Government". Register Here. 
Past events