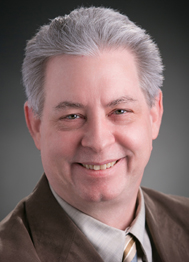 Thomas Helmholdt
Adjunct Professor, Patent Procurement Clinic
(313) 577-9429
Biography
Thomas Helmholdt's biography on the Helmholdt Law website.
Courses Taught
Patent Procurement Law Clinic
Accomplishments
August 19, 2014
Thomas Helmholdt spoke about the Wayne Law Patent Procurement Law Clinic at the Aug. 19 Macomb-OU INCubator event titled "Get Out of the Garage: Patent Your Idea!" and held in Sterling Heights. Patent attorney Bonnie Smith, a Wayne Law alumna who particpated in the clinic during law school, also spoke.
---
March 7, 2013
Thomas Helmholdt has been invited to speak April 2 about Wayne Law's Patent Procurement Law Clinic for the Macomb-OU INCubator, a partnership alliance of the city of Sterling Heights, Macomb County and Oakland University to assist new and growing companies. Helmholdt teaches the Wayne Law clinic.