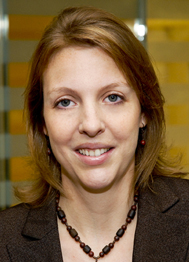 D'lorah L. Hughes
Director of Clinical Education; Associate (Clinical) Professor
Room 1230
(313) 577-9991
---
Education
J.D., Duke University School of Law
B.A., California State University, Long Beach
Biography
D'lorah Hughes joined Wayne Law in July 2014 as associate director of clinical education and director of externships. She became director of clinical education and an associate (clinical) professor in June 2015.
Hughes came to Wayne Law from the University of Arkansas School of Law in Fayetteville, where she was an associate professor of law and director of criminal clinics. In addition to teaching the Criminal Defense and Criminal Prosecution clinics, she created a special clinical project on Juvenile Mandatory Life without Parole.
Hughes holds leadership positions in the Clinical Legal Education Association and Association of American Law Schools Section on Balance in Legal Education. She earned a law degree from Duke University School of Law and a bachelor of arts degree in liberal studies from California State University, Long Beach.
In addition to her clinical teaching at Arkansas, Hughes served as a visiting professor in the Health Law Clinic at Case Western Reserve University School of Law and as an assistant professor and First-Year Legal Analysis program coordinator at Whittier Law School. She served as a judicial clerk under the Honorable Janis Graham Jack of the U.S. District Court in Texas' Southern District. Previously, she practiced law as a deputy public defender for the Orange County Public Defender's Office in California and as a staff attorney at the AIDS Legal Assistance Project at the Law Foundation of Silicon Valley.
She was honored in June 2014 with the Special Merit Award by the Arkansas Bar Foundation and Arkansas Bar Association. In addition to annual awards, the Special Merit Award is given periodically when a nominee has shown outstanding contributions to the profession. The award honored Hughes' contributions in the education of future Arkansas lawyers through her work in the Juvenile Law Clinic but even more specifically for her above and beyond work with the Miller/Jackson litigation.
Accomplishments
March 6, 2016
D'lorah L. Hughes presented at the Externships 8 Conference in Cleveland. She spoke on two panels: "To Site Visit or Not to Site Visit, That is the Question," and "Seminar Design Panel for Externship 8's New Clinicians Series."
---
October 14, 2015
D'lorah L. Hughes has been appointed to the State Bar of Michigan's Equal Access Initiative Committee, which has a mission to develop policies and programs to benefit underserved populations, including those with special needs, cognitive disabilities, and juveniles.
---
October 5, 2015
D'lorah L. Hughes spoke about "Curriculum Innovation in Experiential Education" at the 30th Annual Midwest Clinical Conference, held at Case Western Reserve University School of Law.
---
September 14, 2014
D'lorah L. Hughes was co-presenter of "Currrent Issues in Law Practice: Externships" with Hannah Brenner at the Midwest Clinic Teachers Conference held at Michigan State University in Lansing.