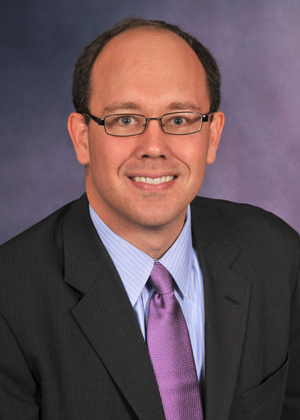 Brandon Hofmeister
Assistant Professor of Law
(313) 577-3961
---
Education
J.D., Harvard Law School
B.A., Harvard College
Biography
Assistant Professor Brandon Hofmeister is on leave from Wayne Law. He has taught Energy Law, Civil Procedure and The Regulatory State. He previously served as special counsel for energy and climate policy in the office of Michigan Gov. Jennifer Granholm. In that capacity, he was the governor's primary adviser on energy and climate issues and a member of her nine-person executive team. During that same period, he was a Chevening fellow (University of Edinburgh), working alongside energy policy decision-makers from countries around the world. Earlier, he was deputy legal counsel to Granholm and a law clerk to U.S. District Judge John Corbett O'Meara. Professor Hofmeister earned a J.D. from Harvard Law School and an A.B. from Harvard College.
Selected Publications
"Bridging the Gap: Using Social Psychology to Design Market Interventions to Overcome the Energy Efficiency Gap in Residential Energy Markets," 19 Southeastern Environmental Law Journal 1 (2010).
Accomplishments
April 19, 2013
Brandon Hofmeister will be the commencement speaker at Frankenmuth High School, his alma mater, on May 31. When he was 18, he gave the valedictorian address at the school.
---
April 10, 2013
Brandon Hofmeister is moderating a panel, "The Contribution of Technology to Sustainable Energy," on April 11 at the 2013 J.B. and Maurice C. Shapiro Conference, titled "Laying the Foundation for a Sustainable Energy Future: Legal and Policy Challenges," being held at George Washington University Law School in Washington, D.C. The conference is the first in an anticipated series exploring the evolution of U.S. energy networks between now and 2030. Hofmeister's panel addresses "technology's disruptive character, the risks and costs of innovation, and potential rewards."
---
---
February 16, 2011
Brandon Hofmeister gave remarks on the importance of energy efficiency mandates at the Behavior, Energy and Climate Change Conference in Sacramento, Calif., on Nov. 15. He also addressed attendees at the annual Michigan Energy Forum on
Jan. 28
in East Lansing. There, he discussed the role of energy efficiency in economic development and the role regulatory policy could play in overcoming cognitive and market barriers to cost-justified energy efficiency upgrades.
In The News
May 14, 2013
Brandon Hofmeister was quoted in a Legal News article titled "Fellowships allow law students to serve public interest."
Read Article
---