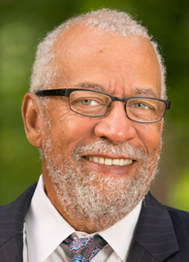 Lawrence C. Mann
Interim Director of Clinical Education; Associate Director of Professional Skills
Room 1228
(313) 577-5487
---
Education
J.D., Wayne State University
B.A., University of Michigan
Biography
Professor Mann earned his law degree, cum laude, from Wayne Law in 1980 and is a member of The Order of the Coif.
Following law school he served as law clerk to Federal District Judge Horace Gilmore in the Eastern District of Michigan. He then practiced law with Dykema Gossett as an associate in the litigation section.
In 1984, he became a member of the law school faculty and received tenure as an associate professor in 1990. In the late 1980s, he served as then-Gov. James Blanchard's special counselor on products liability and in that capacity published a study of Michigan products liability law.
In 1991, Professor Mann joined the partnership of Bowman and Brooke and for the next seven years tried products liability cases throughout the United States. He is a specialist in vehicle products liability litigation.
In 1998, he stepped down from the law firm's management committee and returned to Wayne Law as an associate professor. In December 2008, he returned to Bowman and Brooke. He retired as managing partner in 2014.
In January 2015, he returned to Wayne Law as an adjunct professor for the Disability Law Clinic. He became associate director of professional skills in summer 2015.
Accomplishments
October 5, 2015
Lawrence C. Mann spoke at the 30th annual Midwest Clinical Conference at Case Western Reserve University School of Law. With Associate (Clinical) Professor David Moss, he presented "Team Teaching Live-Client Clinics: The Benefits of Pairing Instructors from Diverse Teaching & Practice Backgrounds."
In The News
January 14, 2016
Lawrence C. Mann was quoted in The Detroit Legal News for its report, "WSU student lawyers win speech-generating devices for 3 children."
Read Article
---