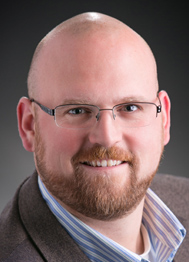 Director
Wayne Law has partnered with the University of Windsor Law School to create North America's first Transnational Environmental Law Clinic. The clinic teaches students the skills and strategies needed to affect environmental policy in all three branches of state and federal government. During classroom sessions, students learn about current environmental policy challenges and opportunities and explore these issues from multiple perspectives. In the clinical component, students participate in the lawmaking process by preparing policy papers and formal legislative testimony, commenting on rulemaking and permit decisions, and engaging in judicial review and enforcement litigation.
In all clinical matters, students work with the Great Lakes Environmental Law Center, a separate 501(c)(3) organization, and on some selected matters may be involved in formally representing other community organizations and public interest groups.
Students take on a wide variety of regional and bilateral environmental legal issues such as air quality, environmental justice, Great Lakes water quality and quantity, invasive species and renewable energy. Transnational Environmental Law Clinic students have:
Provided legal assistance to state and national environmental organizations in stopping proposed new coal plants in Michigan
Developed a new clean energy funding mechanism for local governments
Drafted permit comments and testimony for community and environmental organizations
Advocated to protect water quality in the Great Lakes
Worked on a variety of pressing environmental justice concerns in Detroit, including water shut-offs for people without the ability to pay
Students must have completed or concurrently be taking Environmental Law (LEX 7231) or obtain advance consent of the instructor prior to enrollment. It is recommended that students also take Administrative Law (LEX 7006). An Advanced Transnational Environmental Law Clinic option is available for students who complete the Transnational Environmental Law Clinic. Interested students should contact Nick Schroeck at nschroeck@wayne.edu.
Call for papers
As part of Wayne Law's partnership with the University of Windsor Law School on the Transnational Environmental Law Clinic, the clinic is sponsoring and partnering with Windsor Law on an upcoming research workshop. Contextualizing Social Justice in International and Transnational Law will be from 9 a.m to 5 p.m. Monday, Aug. 8, at Windsor Law.
Prospective participants are invited to submit papers. Application deadline is Friday, May 6, with notification of acceptance scheduled for Friday, May 20. Draft papers are due by Wednesday, July 27.
Complete details and requirements
Transnational Environmental Law Clinic fall semester 2015